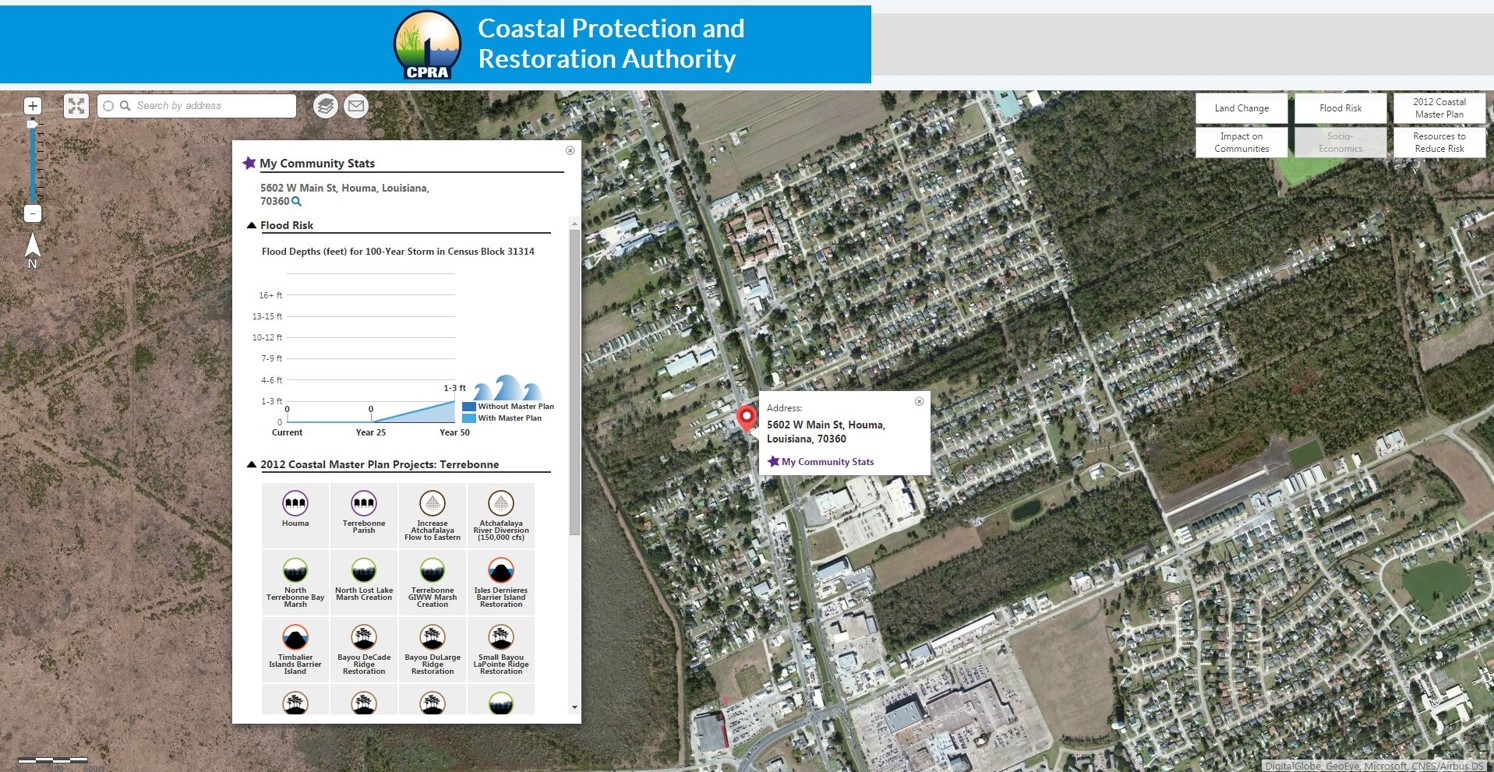 ROR to host CPRA community meetings on Flood Risk and Resiliency
Save the Date!  
On February 26 at the Larose Civic Center, Restore or Retreat (ROR) is co-hosting a community conversation with the CPRA on flood risk and resiliency. CPRA is unveiling their brand new Flood Risk and Resiliency Viewer, a progressive, interactive tool that shows detailed information with a click on a map of current and future flood depths and economic damages, land loss at 10 year increments, 2012 Master Plan projects (to be updated in 2017), critical infrastructure including transportation, areas of repetitive loss and social vulnerability, as well as resources to reduce flood risk.  Data is available on the state, regional, parish, community, census block and down to a specific address.  Here is a sneak peek– it could prove to be the go-to resource for our communities as we work toward a restored coast, and we would love your input as it gets off the ground. The meeting will include a facilitated discussion on risk, safety, and viewer feedback.
More information on the meeting's agenda will be coming your way soon, as well as an official invitation and flyer for you to pass along… we hope to see you then!