About Us
The birth of Restore or Retreat, Inc. (ROR) brought landowners, port commissions, parish governments, restoration advocates, levee experts, business owners and residents together for one purpose: to save our irreplaceable region.
From our inception in 2000, ROR has advocated for such projects as freshwater and sediment diversions into the Barataria and Terrebonne Basins, marsh creation, shoreline restoration, and barrier islands, just to name a few. And through it all, we have called for heightened federal and state attention to the Barataria and Terrebonne Basins though several different planning processes, including the State Master Plan and post-spill planning efforts like RESTORE Act and the Natural Resource Damage Assessment Process.
Click here to view the ROR 15 year timeline!
Mission Statement:
Restore or Retreat (ROR) is a non-profit coastal advocacy group created by coastal Louisiana residents and stakeholders who recognize that the Barataria and Terrebonne basins are the two most rapidly eroding estuaries on earth, and that this erosion represents an economic and ecological crisis. With a growing membership of over 250 businesses and individuals, ROR seeks to identify and expedite the implementation of aggressive, large-scale restoration projects to protect this irreplaceable region.
Message from Executive Director Simone Maloz: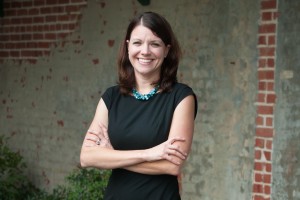 For years, our state has been focused on making significant strides forward in its quest for comprehensive restoration and hurricane protection, and there are more positive signs for the future: the 2017 update of the State's Master Plan, the dedication of oil spill fines to the Gulf Coast states through the RESTORE Act, and $1.2 billion headed to Louisiana for diversions and barrier islands through the National Fish and Wildlife Foundation.  These all provide hope for our damaged and fragile communities, but much work remains.
Since 2000 Restore or Retreat (ROR) is actively engaged in the day-to-day effort to aggressively implement sustainable restoration projects for our area.  For 17 years, ROR has been working diligently to advocate on the state and federal level for comprehensive, sustainable restoration projects that our area so desperately needs and deserves:
ROR has been a consistent voice for the Barataria and Terrebonne basins in planning efforts by the Army Corps of Engineers and the State of Louisiana, including the 2012, and now the 2017, Comprehensive Master Plan for a Sustainable Coast.

ROR is proactive in the development of our own "plan of action," consisting of the most important projects from our area compiled from the state's master plan, WRDA authorized projects, parish master plans, and the expertise of a technical and senior policy advisor.

ROR has played an integral role in getting the Davis Pond freshwater diversion project operating to its maximum potential and is also focused on facilitating progress in restoring Bayou Lafourche.

ROR also works throughout the year on other critical projects to our area, such as: long distance pipeline sediment delivery for the Barataria and Terrebonne Basins, Mississippi River Delta Management Study, Caminada Headland and Beach restoration, and the development of a long-term, large-scale regional restoration project.

ROR has been engaged in the many planning efforts, post-spill, including the Natural Resources Damage Assessment Process, the effort to dedicate Clean Water Act penalties and fines to the Gulf Coast states and parishes, and the Gulf Coast Ecosystem Restoration Council, just to name a few.

ROR has partnered with the State on several different efforts, including expanding outreach and engagement on the Master Plan by translating parts into English, Spanish and Vietnamese, placing a Master Plan in all 340 state libraries across the state, hosting community conversations about the Master Plan, and working on a detailed financial strategy for implementation of the plan. 
We know you share in our concern for the future of our coastal communities. Please consider joining your voice with ours to SUPPORT THE SOLUTION and becoming a member of Restore or Retreat. Stand with us in demanding real restoration for our area, before retreat is our only solution. As a 501(c)(3) non-profit organization, your donations to ROR throughout the year are tax-deductible, and your generous financial donation will allow our organization to continue this important work on behalf of our homes and families.