The birth of Restore or Retreat, Inc. (ROR) brought landowners, port commissions, parish governments, restoration advocates, levee experts, business owners and residents together for one purpose: to save our irreplaceable region.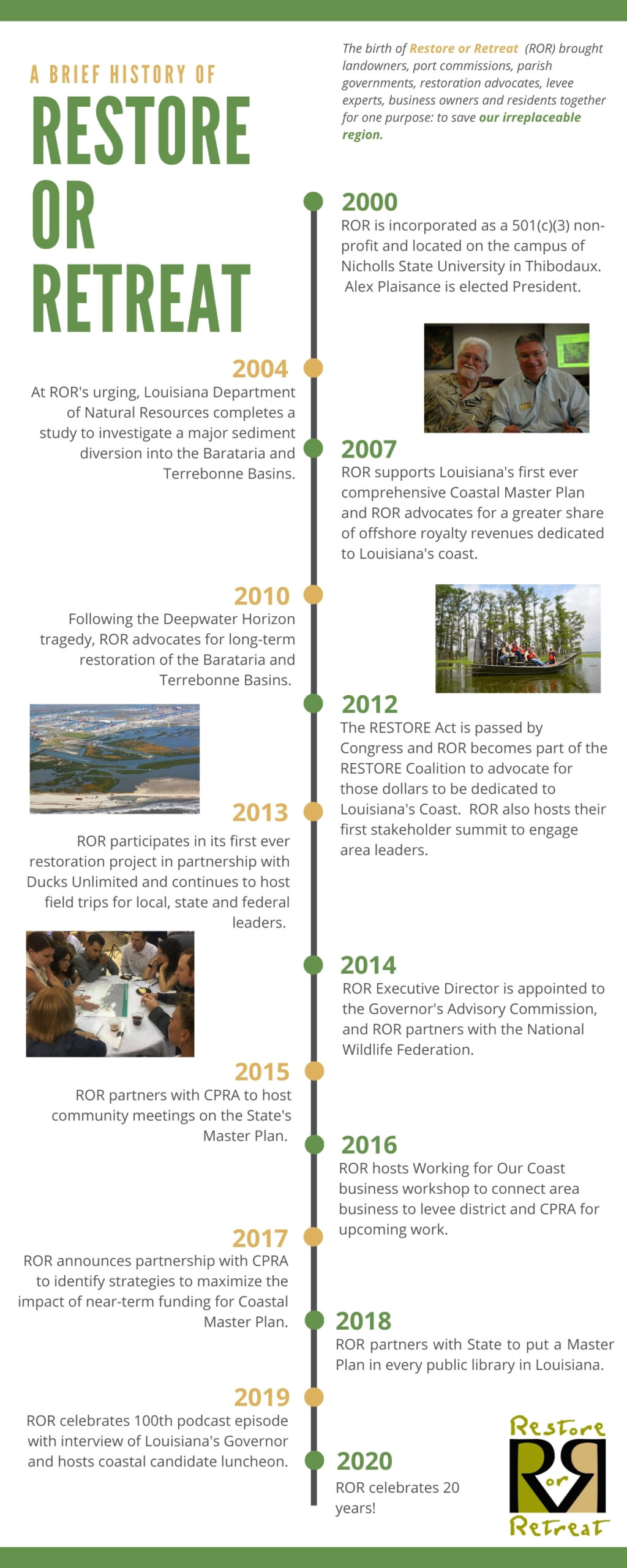 From our inception in 2000, ROR has advocated for such projects as freshwater and sediment diversions into the Barataria and Terrebonne Basins, marsh creation, shoreline restoration, and barrier islands, just to name a few. And through it all, we have called for heightened federal and state attention to the Barataria and Terrebonne Basins though several different planning processes, including the State Master Plan and post-spill planning efforts like RESTORE Act and the Natural Resource Damage Assessment Process.
Mission Statement
Restore or Retreat (ROR) is a non-profit coastal advocacy group created by coastal Louisiana residents and stakeholders who recognize that the Barataria and Terrebonne basins are the two most rapidly eroding estuaries on earth, and that this erosion represents an economic and ecological crisis.
With a growing membership of businesses and individuals, ROR seeks to identify and expedite the implementation of aggressive, large-scale restoration projects to protect this irreplaceable region.
Message from the Executive Director 
It is hard to believe Restore or Retreat celebrates our 20th anniversary this year!  Although we have faced many challenges—and opportunities—since we began, our mission remain the same.
Working in the Barataria and Terrebonne basins, the heart of the worst coastal land loss in the United States, ROR focuses daily on engaging communities and implementing real restoration solutions for the region, including projects such as freshwater and sediment diversions, barrier islands, shoreline restoration and marsh creation. Our work moving forward will reflect the continued sense of urgency to implement the State's Coastal Master Plan projects for the Bayou Region.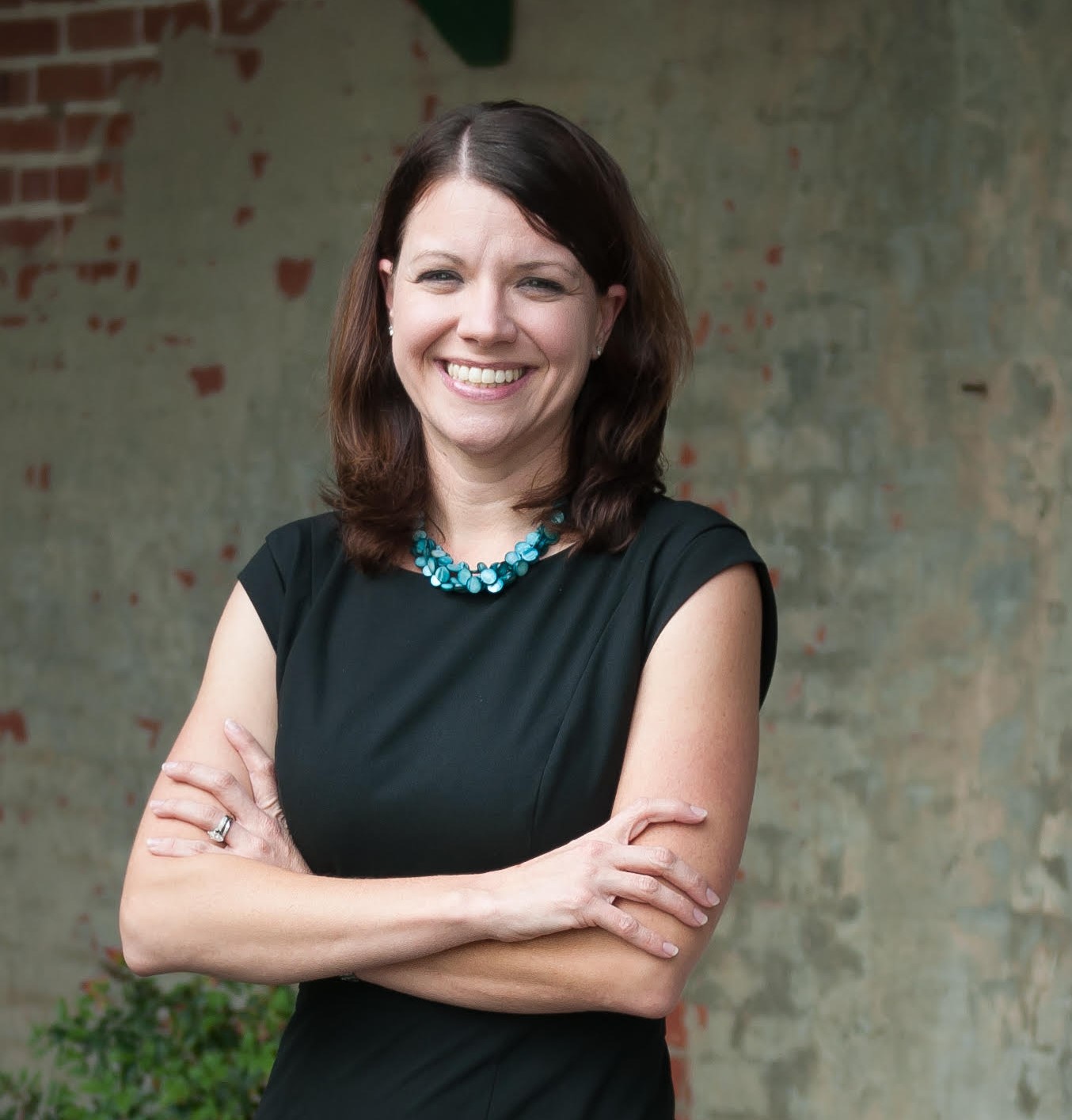 We know you share our concern for this region's future, and we thank you for your past generosity.  Your continued support and participation is critical to our efforts– please stand with us again to demand comprehensive restoration for the Barataria and Terrebonne basins before retreat is our only solution.