As some say here, Louisiana literally feeds and fuels a nation.  Louisiana is home to nearly 40 percent of the nation's wetlands and responsible for the production of 21 percent of all commercial fisheries' landings by weight in the lower 48 states.  Our "working coast" is also home to 2.5 million people and supports critical infrastructure such as highways, ports, pipelines and navigational waterways of national economic significance.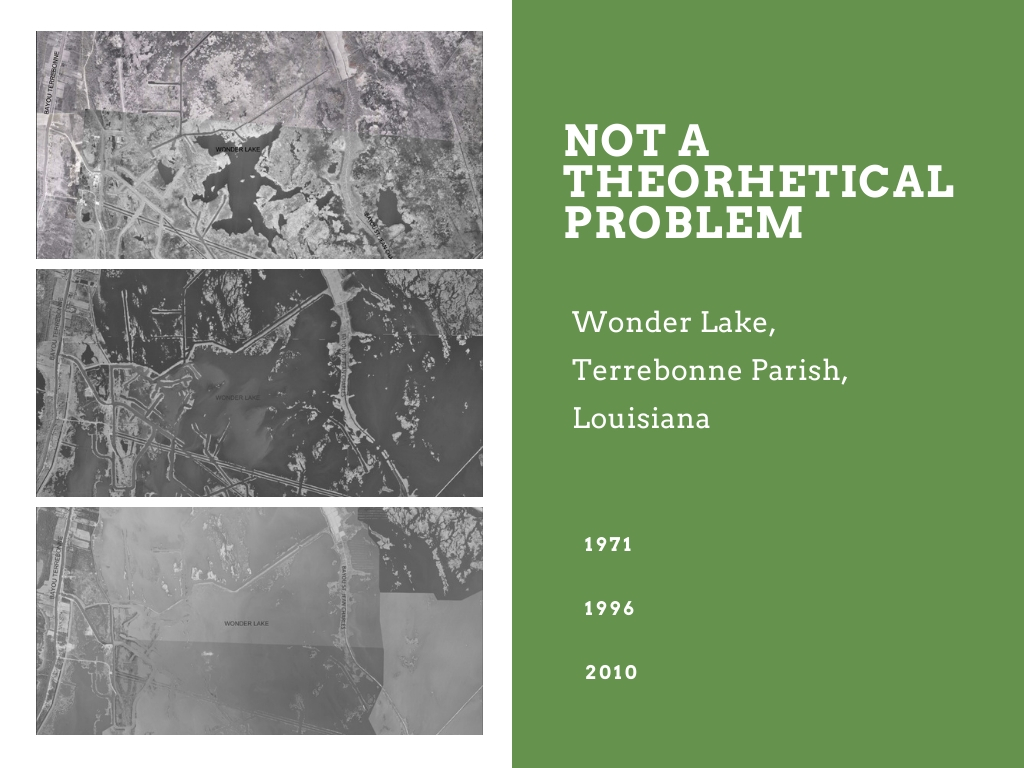 We cannot forget that Louisiana is also a "Sportsman's Paradise." The Mississippi Flyway passes directly over south Louisiana, and more than 3 million migratory waterfowl travel through or winter in Louisiana marshes.  Coastal Louisiana also provides habitat for millions of neo-tropical migratory birds traversing the Gulf of Mexico.
Yet, 90 percent of all coastal wetland loss in the continental United States occurs right here. In fact, since 1930, the state has lost over 2,000 square miles of wetlands to the encroaching salty waters of the Gulf of Mexico and the loss continues every minute of every day. We are literally losing the ground beneath our feet.
Many factors have contributed to our land loss, including channelization of the river for development (cutting off the river's rebuilding process from the freshwater and sediment it needs,) development for economic reasons, salt water encroachment, powerful storms, and subsidence (natural sinking of our soft soils,) just to name a few. In 2010 alone, due to the devastating Hurricanes Katrina and Rita packing a one-two punch to Louisiana's coast line, Louisiana lost an additional 217 square miles in that one year.**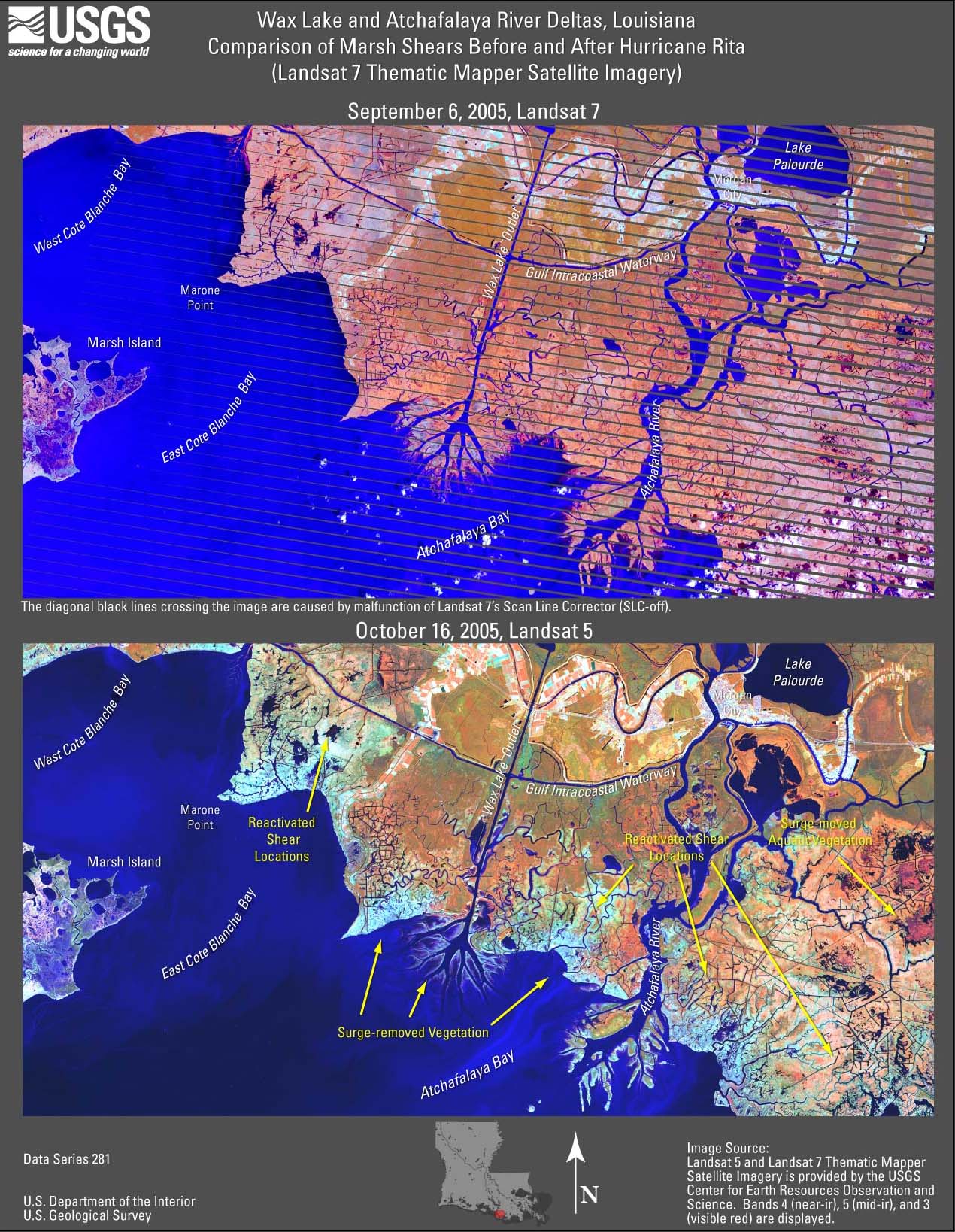 As we watch our coast disappear, we face very real threats to the future of not only this state and the people who live and work here, but threats to the economic future of this entire nation. As wetlands turn to open water, reducing their ability to impede approaching storms, the risk of catastrophic loss of life and property from hurricanes is greatly increased.
*Couvillion, B.R., Beck, Holly, Schoolmaster, Donald, and Fischer, Michelle, 2017, Land area change in coastal Louisiana 1932 to 2016: U.S. Geological Survey Scientific Investigations Map 3381, 16 p. pamphlet, https://doi.org/10.3133/sim3381
** Barras, J.A., 2007, Satellite images and aerial photographs of the effects of Hurricanes Katrina and Rita on coastal Louisiana: U.S. Geological Survey Data Series 281, at http://pubs.usgs.gov/ds/2007/281.