Past Working for Our Coast Events
With the support of Chevron, Restore or Retreat has been pleased to host our Working for Our Coast coastal workforce event in the spring and fall semesters for students from Lafourche and Terrebonne Parish public schools visited Fletcher Technical Community College to explore coastal careers.
Students were transported to the Fletcher Main Campus in Schriever during Fletcher's spring or fall break. After an introduction to the day and the coast, students heard from guest speakers on coastal careers like engineering, design, construction, biology, landscape architecture, geomatics, etc. They enjoyed lunch thanks to Fourchon Oilman's Association, the Bayou Community Foundation, and Callais Family Foundation, and they were also be able to visit outside tables from local organizations and businesses, as well as demonstrations on the main lawn before heading back to school.  We love working with the students of the Bayou Region and look forward to hosting future events!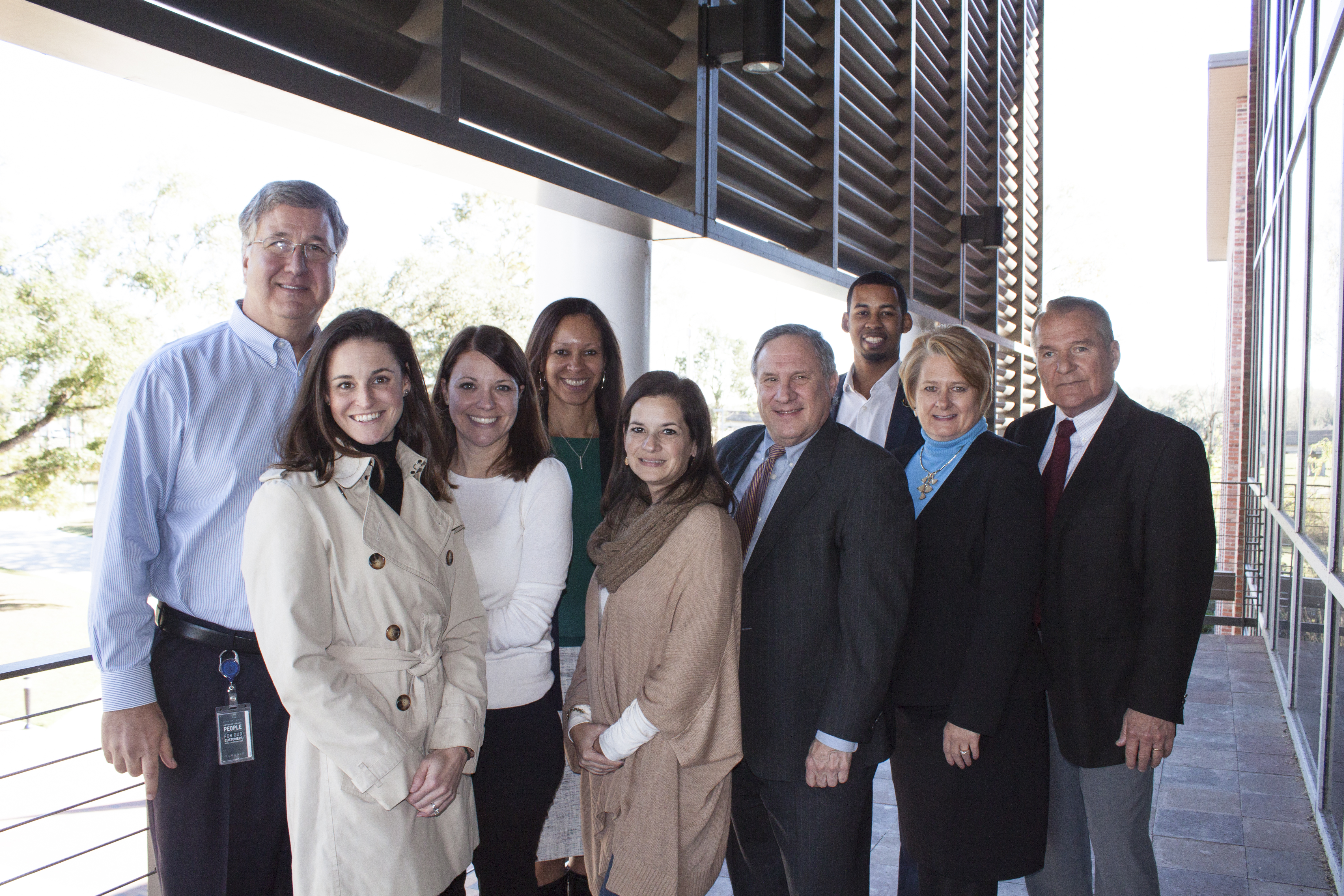 Additionally, in December of 2017, Restore or Retreat, along with partners South Central Industrial Association, South Louisiana Economic Council, Terrebonne Economic Development Authority, Greater New Orleans, Inc, and Fletcher Technical Community College, hosted an industry round-table as a follow-up to our May workshop "Working for Our Coast."  Presenters from GNO Inc provided information on the growing water management sector here in coastal Louisiana, and Jason Lanclos, Deputy Executive Director of the Coastal Protection and Restoration Authority presented on the 2017 update to the State's Master Plan.  We look forward to more productive events just like this in the future!
Finally, the series began as an effort to link business with the many coastal opportunities that were going to become available in the upcoming decade or more.  Leaders from GNO, Inc, CPRA, and local levee districts described ongoing program and projects for the local business community. See below for the agenda and presentations of the day!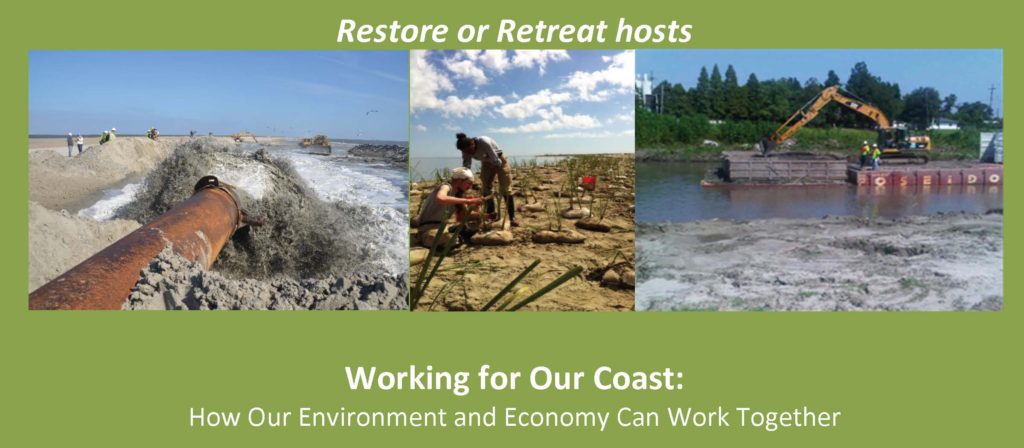 Thursday, May 19, 2016
9am-5pm
Nicholls State University Ballroom, Thibodaux, LA
Presented by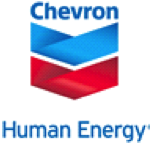 Sponsored by
Crosby Tugs
Parker Marine Services       Southern Pipeline Services
Angellette-Picciola    Lori Leblanc LLC   Okeanus Science and Technology      RES Contractors
FINAL AGENDA:
8:30     Registration
Coffee and pastries
9:00     Welcome Remarks
Simone Maloz, Executive Director, Restore or Retreat
Lafourche Parish President and CPRA Member Jimmy Cantrelle
Dr. Bruce Murphy, Nicholls State University
9:10     Restore or Retreat Introduction
Simone Maloz, Executive Director, Restore or Retreat
9:15     State of the Sector – Water Management in Louisiana
Lacy Strohschein, GNO, Inc., and Steve Cochran, Restore the Mississippi River Delta Campaign
9:30     Planning for Coastal Restoration in Louisiana (30 minutes presentation, 15 minutes Q & A):
An Update on Louisiana's 2017 Master Plan and Industry Update
Rudy Simoneaux, Coastal Protection and Restoration Authority Implementation Team
10:15    Break
10:30   Regional and Local Planning (Panel) (35 minutes and 10 min Q&A):
Moderator: Simone Maloz, Restore or Retreat
Dwayne Bourgeois of North Lafourche Levee District
Reggie Dupre of Terrebonne Levee and Conservation District
Windell Curole of the South Lafourche Levee District
Ben Malbrough, PE, Executive Director, Bayou Lafourche Freshwater District
Mart Black, Director of Coastal Restoration and Protection, Terrebonne Parish
Amanda Voisin, Lafourche Parish Coastal Zone 
11:15    Lessons Learned from the Front Line (Panel) (35 minutes and 10 min Q & A):
SEE PRESENTATION HERE
Moderator: Scott Kirkpatrick, Coast Builders
Jonathan Kernion – Cycle Construction
Mitch Andrus – Royal Engineering
Chuck Broussard – Weeks Marine
Winship Songy – Delta Land Services
12:00    Break, Lunch Registration
12:10    Introduction of Keynote Speaker
Charlotte Bollinger, ROR Executive Committee Member
Keynote (20 minutes presentation 15 minutes Q & A):
Mr. Johnny Bradberry, Chairman of the Coastal Protection and Restoration Authority and Governor's Assistant for Coastal Activities
1:00     Break
1:15    Breakouts
Louisiana Professional Engineering and Land Surveying Board (LAPELS) Ethics- Chris Knotts
*offered first session only
Flood Risk and Resiliency Viewer and Interactive Project Map- Coastal Protection and Restoration Authority
SEE FLOOD RISK AND RESILIENCY VIEWER HERE
Using Science to Understand the Future of the Coast- Dr. Denise Reed, Water Institute of the Gulf
Bonding & Business Financing
Cullen Curole – South Central Planning and Development Commission and Katherine Theriot – Terrebonne Economic Development Authority 
Business Incentives
Jeb Bruneau – Advantous Consulting and Vic Lafont,- South Louisiana Economic Council
 
Small Business Assistance and Entrepreneurship
Sarah Burch – Small Business Development Center and Jim Edmonson – Edmonson & Associates
SEE PRESENTATION HERE
             
Public Bid Law & Gov. Contracts
Bryce Autin, Esq., Greater Lafourche Port Commission and Jane Kulick – Procurement Technical Assistance Center
2:00     Repeat Breakouts
2:45     Break
3:00     Repeat Breakouts
4:00     Conclusion and Evaluations