Putting the Coast to Work
Four projects are underway or will soon get started to benefit the Bayou Region
At a time when jobs for our working coast are most needed and highly valued, restoration projects have begun in earnest. West Grand Terre and West Belle Pass are active construction sites, and the Houma Navigational Canal Lock and West Fourchon Marsh Creation will soon follow.  These projects will provide critical storm protection complementing the area's complex and comprehensive levee systems.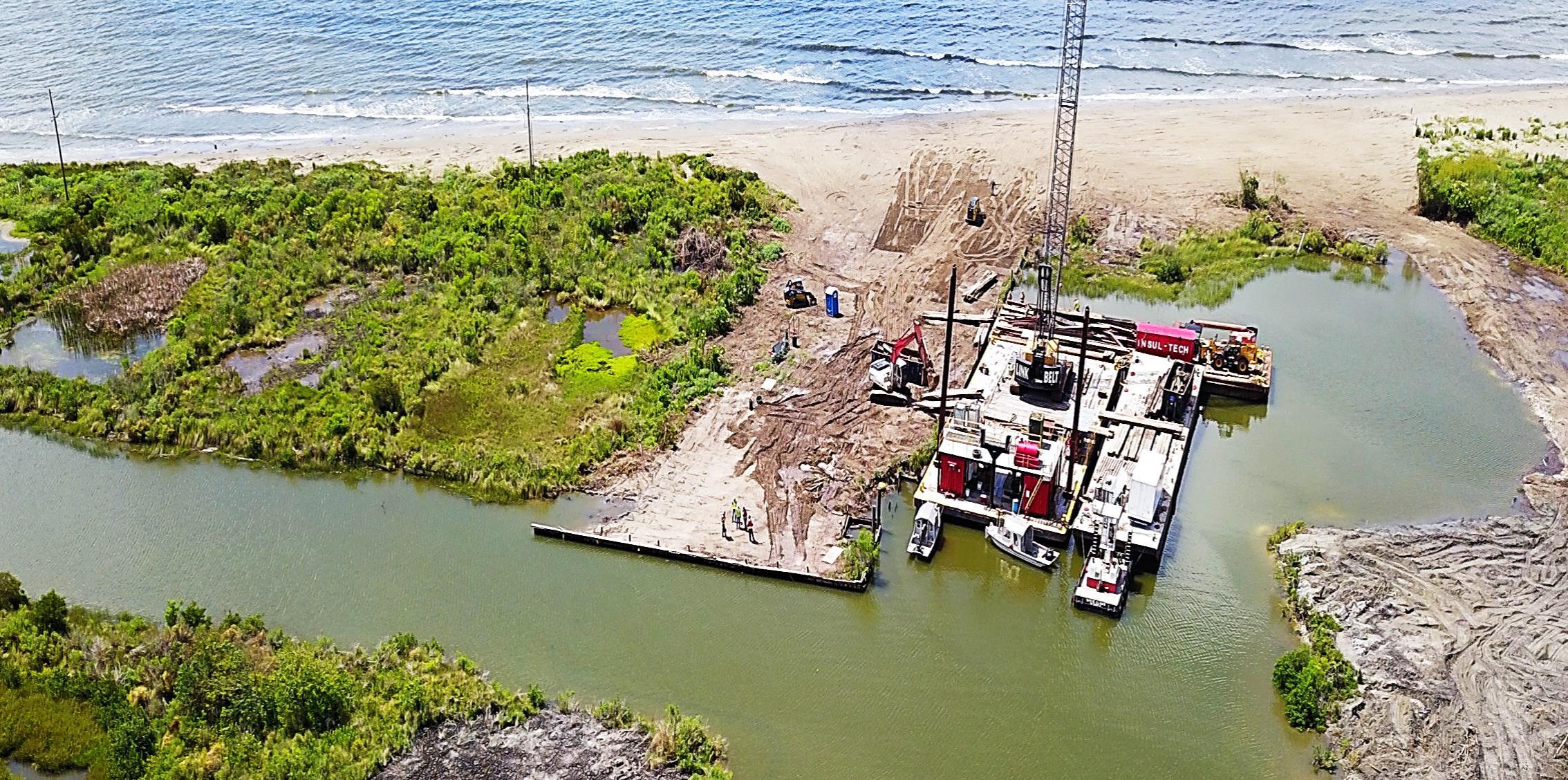 Located at the sole of the Barataria Basin, Phase 1 of the West Grand Terre Beach Nourishment and Stabilization project included the structure demolition and removal of several buildings and structural features (including an old Louisiana Department of Wildlife and Fisheries lab!) prior to construction of the beach and marsh components for this nourishment project. The final project for this hard hit area in the 2010 oil spill will restore vital habitat and provide shoreline protection as the first of a multiple lines of defense strategy. The total estimated cost is $65 million. 
The West Belle Pass Headland project, directly adjacent to Port Fourchon, extends and replenishes approximately 500 acres of beach, dune and marsh, while lengthening a sand spit from an earlier Coastal Wetlands Planning Protection and Restoration Act, or CWPPRA, project. This headland will help protect Port Fourchon and the vital LA 1 Highway corridor. (PS– Congrats to LA 1 on their recent INFRA grant to finish the elevated highway from Golden Meadow to Port Fourchon!!)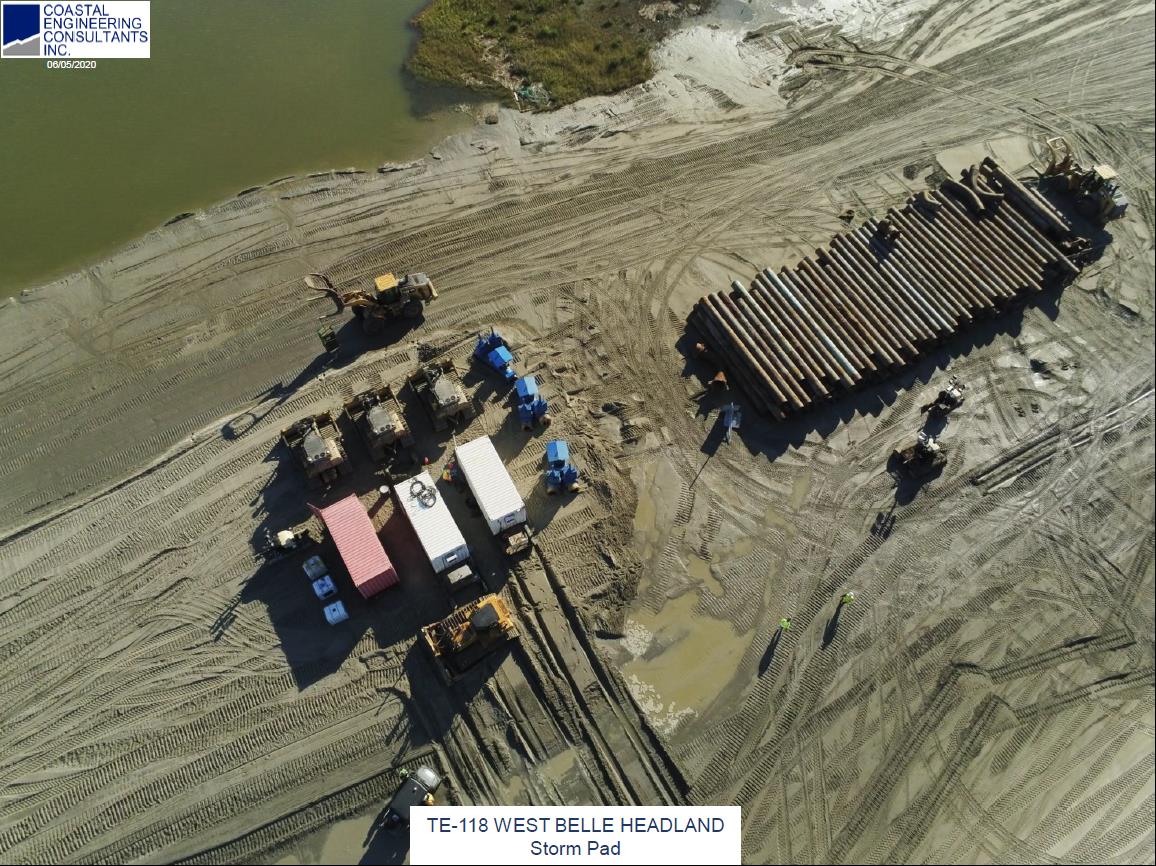 Funded through the National Fish and Wildlife Foundation, West Belle Pass is part of an effort which also includes restoring two additional barrier islands, all essential to the state's barrier island system.  The total project cost for all three is $160 million.
Another regional project decades in the making saw significant milestones met recently, and construction work will begin soon.  The Houma Navigational Canal Lock Complex, a multifaceted lock complex project, will offer ecological, economic and protection benefits, among many others, to the Bayou Region.
"The Houma Navigational Canal Lock has always been the anchor for restoring this part of the Bayou Region, providing benefits well beyond the protection afforded through the Morganza to the Gulf system," said Terrebonne Levee and Conservation District Executive Director Reggie Dupre. " We have taken careful consideration to design a complex with far-reaching environmental benefits by distributing freshwater into the basin and keeping salt water at bay, but also making critical accommodations for business and industry to continue to thrive along our working coast."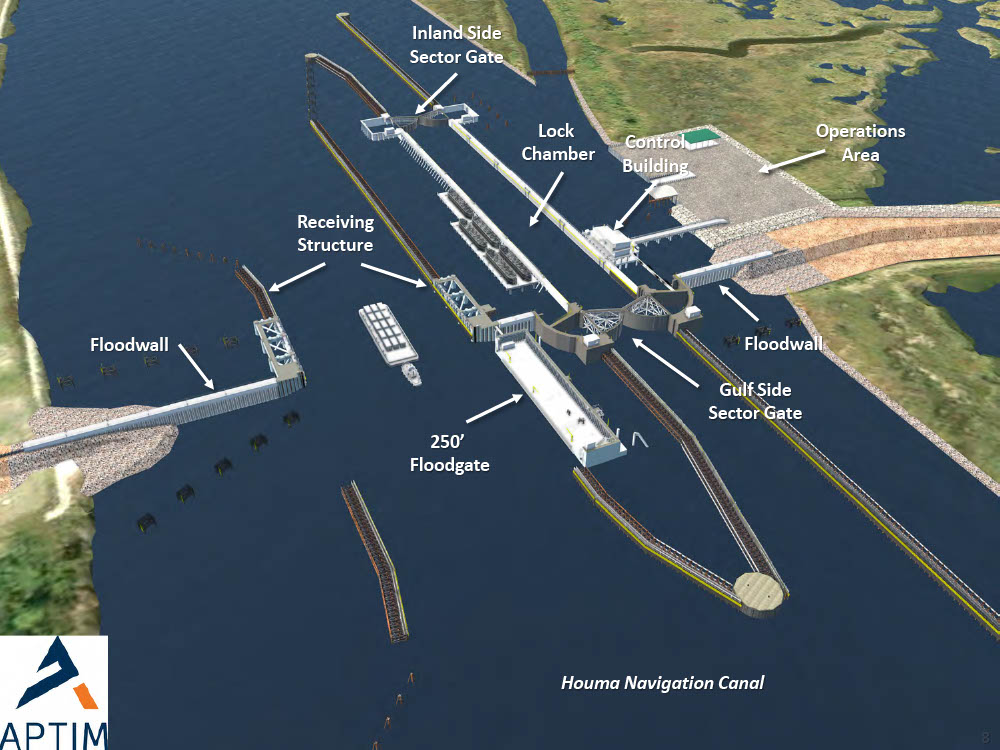 With final plans and specifications scheduled for August of 2020, the first phase of construction of the Houma Navigation Canal Lock Complex is on track to begin later this year. For what is predicted to be a four-year process, the targeted date of construction completion is the close of year 2024. Total work for Phase I site is expected to cost $19 million, with a total project cost exceeding $300 million.
Last but certainly not least, the West Fourchon Marsh Creation and Nourishment Project received CWPPRA funding for construction earlier this year. This project would create 295 acres and nourish 242 acres of open water, emergent saline smooth cordgrass marsh, and black mangrove habitat using material dredged material.  The Louisiana Coastal Protection and Restoration Authority and federal National Marine Fisheries Services project team is preparing to submit the joint permit application soon, in the hopes of beginning construction around the summer of 2021. Construction should last eight to twelve months, and total cost is $29.5 million.
These projects certainly bring good news for the protection and restoration of our working coast, but also represent a powerful investment in our economy and good paying jobs that comes along with this work.