COASTAL
ADVOCACY
THROUGH
SCIENCE
TRAINING
COAST Latest News:
The COAST program was recently presented and discussed as part of the State of the Coast 2021 virtual conference! COAST program partners presented on the progress of the program to date, as well as the upcoming plans for the program in the near future. As part of the virtual poster presentation, COAST program partners created a presentation video to coincide with the program poster.
We hope you enjoy viewing both here: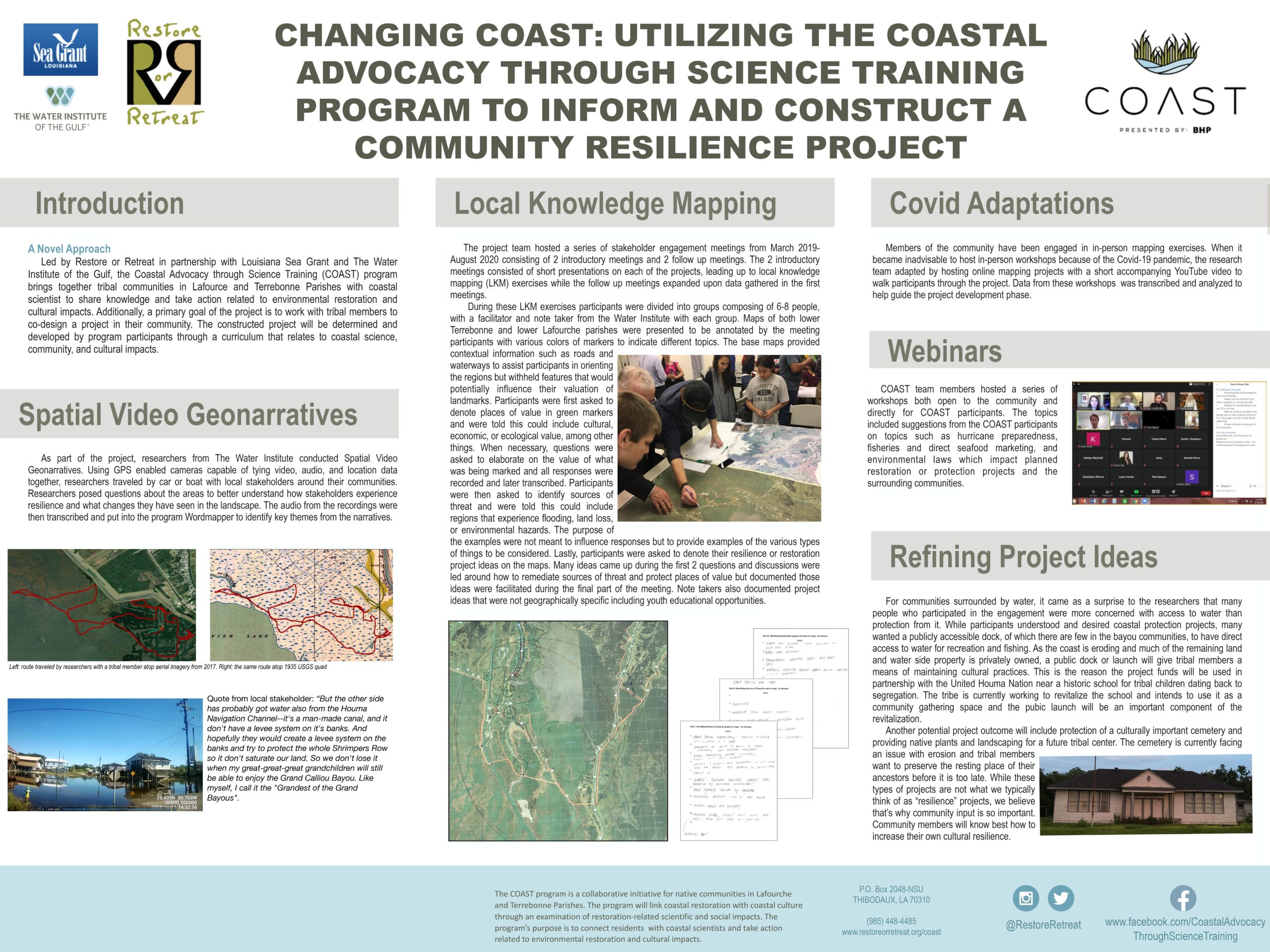 Click here to view larger formatted poster!
COAST WEBINARS
In case you missed it: COAST program partners hosted a multitude of webinar topics, all related to our coast in some aspect. We hope to broaden and strengthen the understanding of the bayou region's coastal challenges, in which the COAST program hopes to combat, as well as the opportunities and assistance to aid in such.
Click the link below each webinar graphic to watch and learn more:
---
Coastal Communities & Hurricane Season

Annual hurricane season kicks off on June 1 — do you have a "Game Plan"? As a region where our community, culture and livelihoods are connected to the coast, having a plan is essential! Make sure your family is prepared if severe weather strikes with this free, online discussion and shared resources with officials from the Governor's Office of Emergency Preparedness. This webinar is presented in partnership with Restore or Retreat, the Water Institute of the Gulf, Louisiana Sea Grant and the COAST program.
LGOHSEP Hurricane Presentation
---
THE COAST PROGRAM
WHAT IS THE COAST PROGRAM?
Led by Restore or Retreat, the COAST program is a collaborative leadership development initiative for native communities in Lafourche and Terrebonne Parishes. The program will link coastal restoration with coastal culture through an examination of restoration-related scientific and social impacts.
WHAT WILL BE THE FOCUS?
Sessions will focus on the benefits of nature based, basin-wide restoration solutions to benefit native communities and to maintain strong connections to the coastal landscape.
WHAT IS THE PURPOSE?
The program's purpose is to bring together native communities in Lafourche and Terrebonne Parishes, and to connect them with coastal scientists to share knowledge and take action related to environmental restoration and cultural impacts.
HOW DOES IT WORK?
The COAST program will work with local native communities to connect their traditional ecological and cultural knowledge to regional restoration efforts. This, in turn, will inform project planners on local considerations when developing restoration projects.
To do this, the COAST program will help bring together residents to map their community, both physically and through community conversations. This mapping process will not only create a record of areas important to the community and those that are at risk, but it will help the COAST team create a platform for bringing leaders from different native communities into conversations about coastal restoration. This will result in shared perspectives and knowledge regarding restoration activities taking place around the community. Sessions will occur in classroom settings, in the community as a whole, and on local field trips designed for the whole family. The COAST program will ultimately end in a restoration and/ or resilience project designed by participants.
THE DETAILS
Restore or Retreat, in collaboration with Louisiana Sea Grant and The Water Institute of the Gulf, will guide the COAST program by providing support and training to members and native communities on mechanisms to achieve long-term sustainability of Louisiana's coast, benefiting community and culture.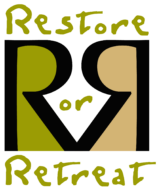 Restore or Retreat (ROR) is a non-profit coastal advocacy group created by coastal Louisiana residents and stakeholders who recognize that the Barataria and Terrebonne basins are rapidly eroding estuaries, and that this erosion gives rise to serious economic and ecological challenges. ROR actively engages in day-to-day efforts to implement sustainable restoration projects to address these issues.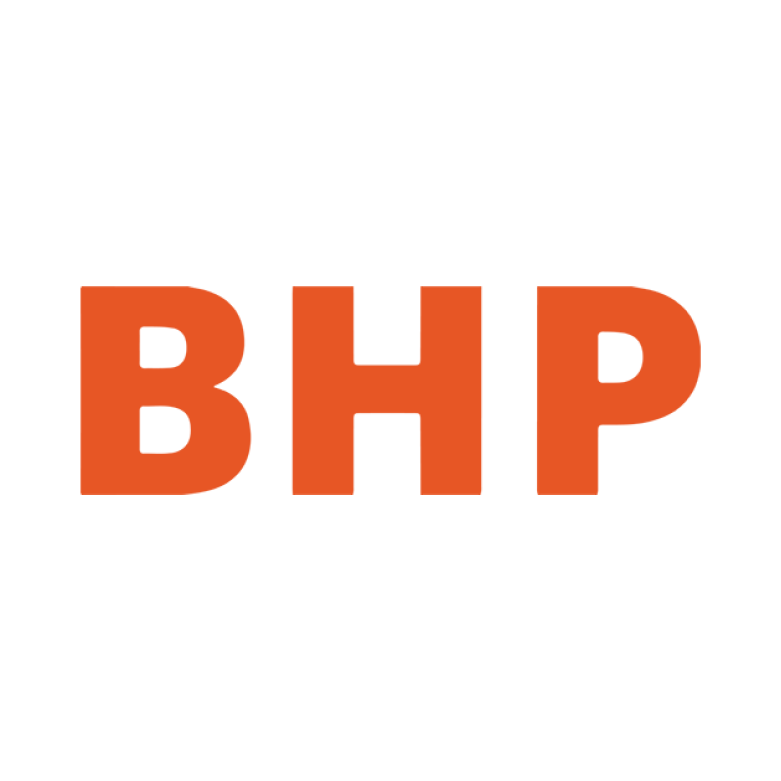 BHP is proud to partner with Restore or Retreat on the COAST Community Engagement Project in Terrebonne and Lafourche Parishes to focus on coastal restoration, community, and culture. BHP is one of the world's largest diversified resource companies with a commitment to investing in the communities where it operates.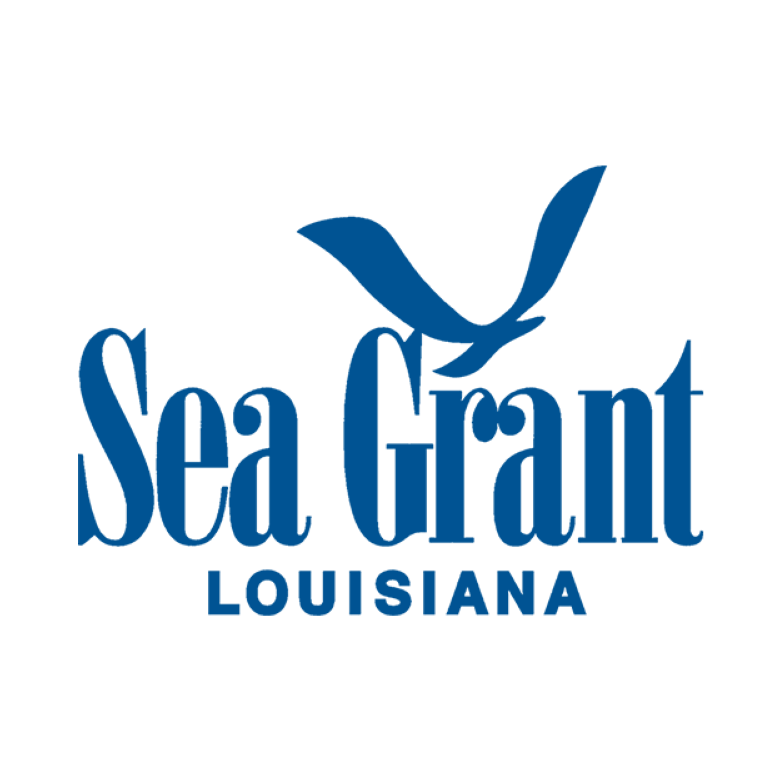 Since its establishment in 1968, the Louisiana Sea Grant College Program has worked to promote stewardship of the state's coastal resources through a combination of research, education and outreach. Louisiana Sea Grant, based at Louisiana State University, is part of the National Oceanic and Atmospheric Administration's (NOAA) National Sea Grant Program, a network made up of 33 Sea Grant programs located in each of the coastal and Great Lakes states and Puerto Rico. LSU was designated the nation's thirteenth Sea Grant College in 1978.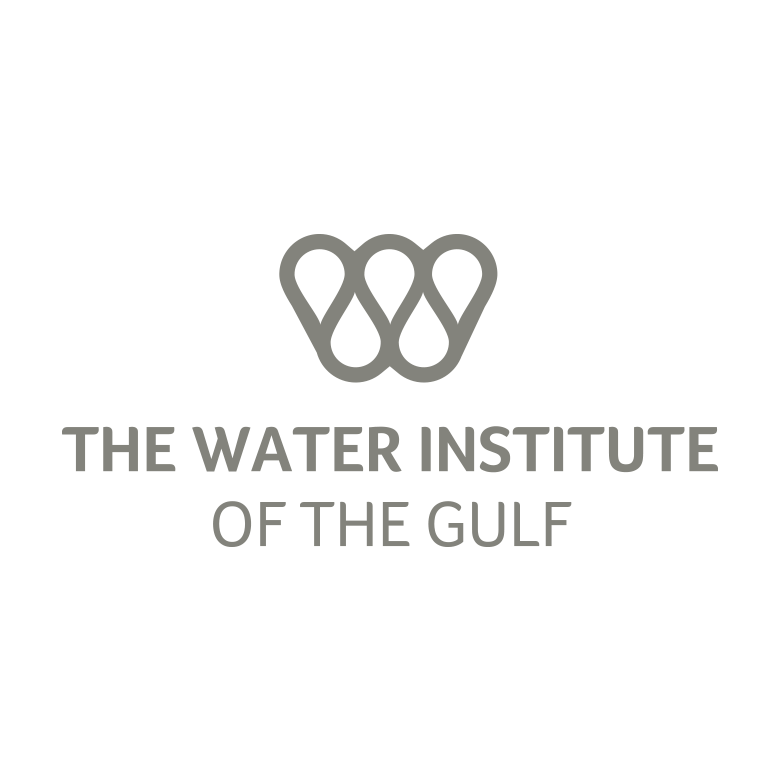 The Water Institute of the Gulf is a non-profit, independent applied research organization dedicated to providing the science and solutions needed to inform difficult decisions facing coastal communities around the world. Founded in late 2011 through a collaborative effort involving the State of Louisiana, Senator Mary Landrieu, and the Baton Rouge Area Foundation (BRAF), the Institute connects academic, public, and private research providers and conducts applied research to serve communities and industry with a goal of providing the deep experience of the Institute's team to bear on water-based challenges.
PROJECT OBJECTIVES
Conduct a series of local knowledge mapping workshops with Native American communities focused on understanding how they see coastal restoration transforming their communities and culture. These workshops will also provide Native American community members of all ages and backgrounds the opportunity to both share and improve their knowledge of social-ecological resilience.

Identify particular places of cultural value, as well as places of risk, to determine where priorities for restoration should occur.

Develop a curriculum for a series of formal and informal training sessions for residents, public presentations from coastal experts and local leaders, and hands-on restoration activities allowing participants to build leadership skills

and connect participants to a larger coastal network.

Create mentoring opportunities for

other community members, thereby creating a structure for continuing engagement of native communities to integrate their voices into broader discussions and decisions about coastal restoration.

Participate with native communities in a restoration project, determined and developed by program participants and volunteers through a curriculum that relates coastal science, community and cultural impacts.