"Springing into Summer on Our Coast"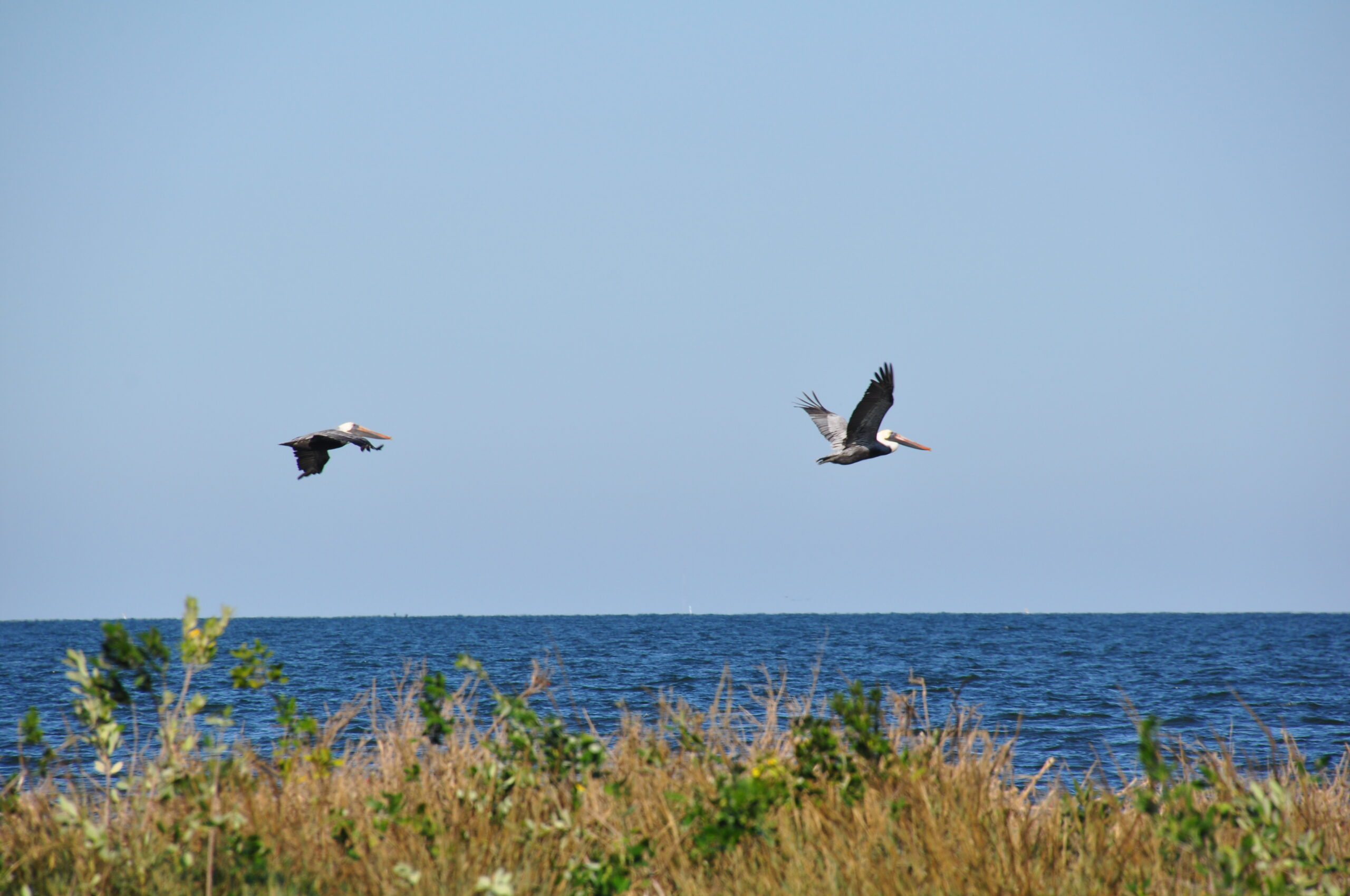 After a busy spring back in the office and in the field, we are excited for another busy season on, and for, our coast! We are "springing" into summer with great plans of continuing our coastal advocacy with four P's: projects, programs, partnerships, and passion!
One other critical 'P' that we can't forget, especially in the start of summer, is preparation. While we are hopeful that our preparations do not have to be put into play, having a plan in the start and throughout hurricane season is crucial. Our state's coastal agency, CPRA, continues to have a heavy focus on strengthening our first line of defense, barrier islands, as well as bolstering our structural protection, but we must do our own part in preparations. Last year Restore or Retreat, in partnership with Louisiana Sea Grant and the Water Institute of the Gulf as part of the COAST program, hosted a webinar with officials from the Governor's Office of Emergency Preparedness on the must-have plans as Louisiana residents during hurricane season, as well as some shared resources. Click here to watch and make preparations for your family!

If you are curious of the flood risk in your current home location, check out CPRA's Master Plan Data Viewer. Learn more about coastal flood risks to Louisiana communities now and in the future, as well as how to make your home, business, and community safer and more resilient. This viewer displays the results from CPRA's 2017 Coastal Master Plan and provides resources to reduce risk, as well as the state's proposed restoration, structural protection, and nonstructural risk reduction projects.
Speaking of projects, one of the Bayou Region projects that ROR has followed and advocated for, the Terrebonne Basin Barrier Island and Beach Nourishment project, is moving along! After overcoming delays from 2020's active hurricane season, the three-island restoration project paused for recent tropical system Claudette. All equipment is back up and running on the west end of Trinity East Island at approximately 70% completion. Up next is both Timbalier and West Belle Headland with dredging work in the near future. To learn more on this project, check out ROR's recent field report with April Newman, CPRA project manager, here. Restoring and strengthening our state's barrier islands is essential as the first line of defense for coastal communities in the face of gulf storm!
Projects and passion go hand-in-hand in Louisiana's coastal world, and after a year like 2020, many people have a reinvigorated desire to be outdoors, enjoying our coastal wetlands with a new sense of care and passion. Louisiana wetlands can be recreationally utilized in a multitude of ways throughout all seasons; however, the summer season brings an immensely larger flow of people to the coast, in addition to 2.3 million Louisiana residents who live there. Restore or Retreat always looks forward to meeting new friends, while visiting with old friends, to engage and inform all in efforts to enjoy and save our coast.
We have a several exciting upcoming community events with our partners that we hope to see you at—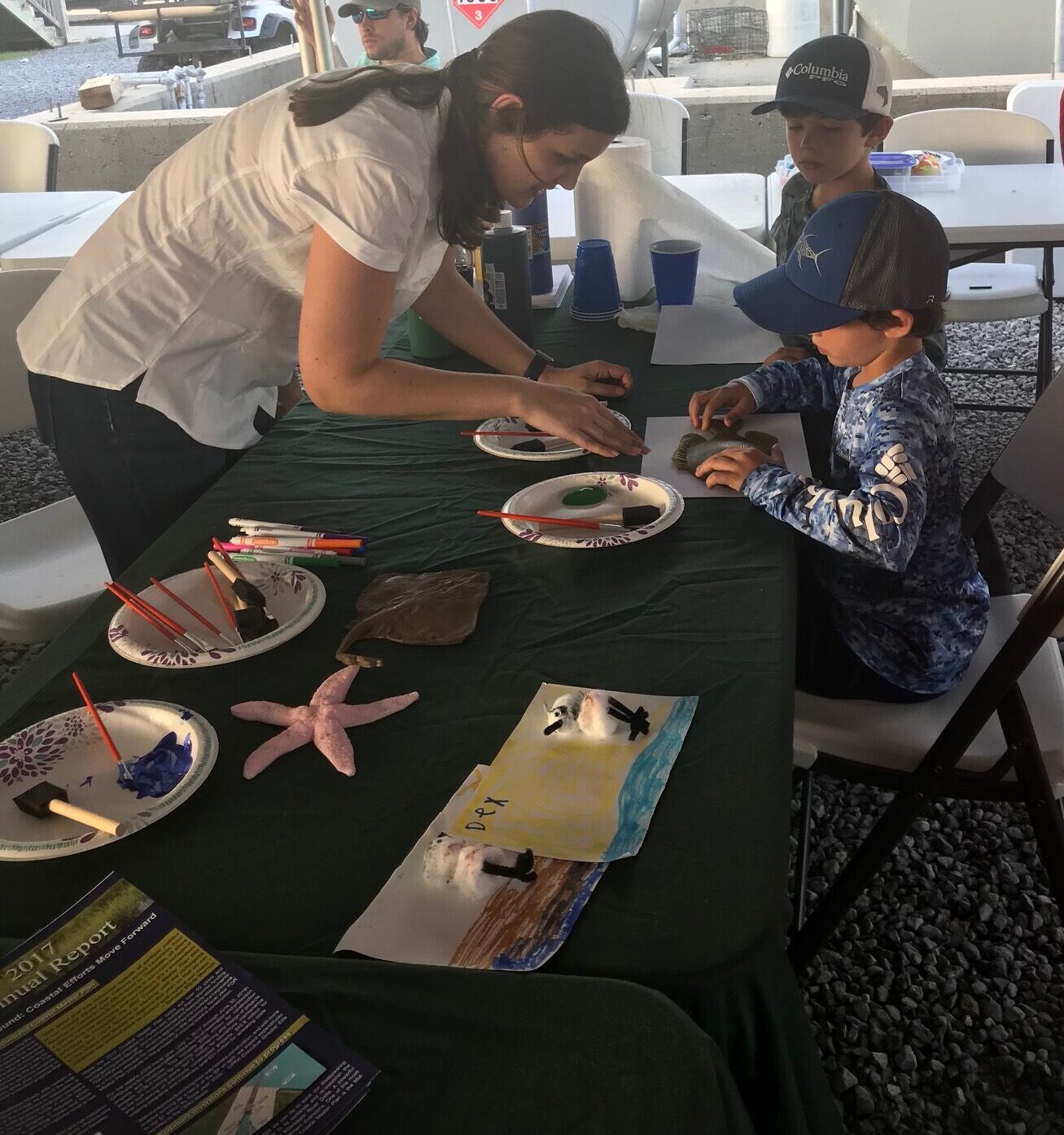 Creole Classic Fishing Tournament
It is always a great day when you are dockside in Grand Isle, LA! Restore or Retreat is excited to once again be a part of the Creole Classic Fishing Tournament's kickoff event, Launch Party. Join us at the Bridge Side Marina pavilion on Friday, June 25 from 5:30-8:00pm for fun activities to involve kids and adults in coastal restoration efforts. Take a virtual boating trip along our coast and into our wetlands with ROR's virtual reality viewers, and grab an ROR activity booklet for educational coastal fun!
Jean Lafitte Seafood Festival
After fifteen years, the Jean Lafitte Seafood Festival is returning, and Restore or Retreat will be participating for the first time. In addition to the array of different outdoor events offered to festival goers, visitors can learn more about regional coastal efforts and chat with multiple different organizations as part of the coast booths. Come visit Restore or Retreat, along with many of our partner and friend organizations, on Saturday, June 26 at the Jean Lafitte Auditorium and Grounds. A few things "on deck" for the festival include Grammy award winning music, Louisiana food, swamp tours, wetland trace and boardwalk strolls, kayak and pirogue rentals, carnival rides, art walk and more!
Golden Meadow-Fourchon Tarpon Rodeo
One fish, two fish, REDFISH, blue fish!! Restore or Retreat can't wait to see who will take home our sponsored category of Children's Redfish category at the 2021 Golden Meadow-Fourchon Tarpon Rodeo on July 1-3, 2021. Even more… as if you needed a reason to fish, the Golden Meadow-Fourchon Tarpon Rodeo provides college scholarships and school equipment for South Lafourche students! So, bring the whole family out to get fishin' and support local students!
ROR Field Report: Coastal Technical Assistance Center
As a relatively new asset to the Bayou Region and ultimately our coast, Restore or Retreat is excited to highlight the Coastal Technical Assistance Center (CTAC) with Laci Melancon, program coordinator, during ROR's next Field Report. Please join us on Wednesday, July 28 at 11:30 am via Zoom to learn more. Learn more on ROR's upcoming Field Reports and others here.
Projects, programs, partnerships and passion drive our coastal advocacy work. The message to save our coast, community and culture for ALL to enjoy is critical and through the work of Restore or Retreat and many others, we are making "waves" and springing into a summer of coastal engagement, full force!